I DID IT! CONCEIVED MY BOUNCING 9LB BOY!

If you've ever wished, begged or prayed for either a boy or girl...especially if your next child is your last chance...then I know exactly how you feel.

My name is Susan and after having twin girls at the age of 36, I knew my clock was ticking...I had one more chance, my last chance to concieve a boy.

Having twins to start is such a blessing and I'm soo blessed to have my beautiful daughters, however growing up with three brothers myself, left something still to be desired.

In addition to this, I married into a south-east Asian culture where having a boy is their life's dream and uber important to carry on the family name....talk about added pressure!

I was now 38 close to turning 39 when we decided to go for baby number three and since it was my last and only chance, I researched the heck out of the subject, looked into all the high-tech gender selection techniques available, such as
PGD
, Microsort, Ericcson/Shettles and Whelan methods as well as brought in my own insights from working for a pharmaceutical company that specilises in fertily.
After having my precious baby boy, I received so many questions from family and friends, how did you do it they asked....after all it's scientifically proven that the more girls you have the higher your probability of having another girls is.

However I beat the odds, I learned the secrets that the medical community doesn't want you to know for morale reasons, however for people like me who want to balance their families, I feel we all have a right to take measures into our own hands to make your dreams come true.

I'm living proof that it worked and now I feel the duty to help others achieve their dreams too.
Whether it's pretty little pink dresses or trucks and trains, I'll guide you through the process that helped me and I will help you understand both the external and internal factors that can influence gender and things you should avoid to achieve the gender of your choice.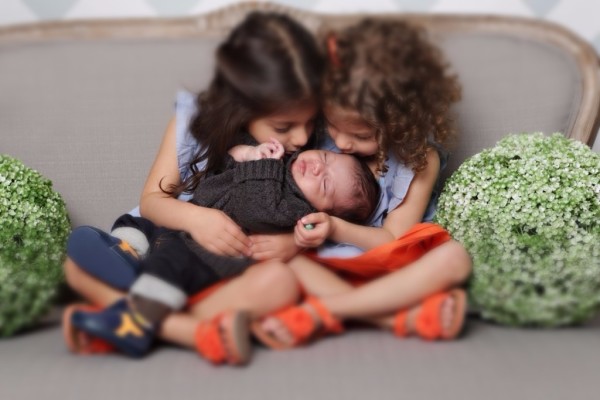 You see the desire was so strong, that my husband was willing to pay approximately  $30,000 for a chance to guarantee a boy through PGD/IVF which is illegal in Canada but legal in the USA.  Not only was this expensive but there's no guarantee the procedure would get you pregnant on the first try, plus there are more chances for multiples, tonnes of complications and pain and its not an easy process. 

By this point, I learned enough and learned all the scientifically backed studies for the various techniques and methods and came up with my own flavour of combining what I learned into a simple to follow process....no fluff!

After already having a traumatic experience in delivering my twins I couldn't bare the idea of subjecting myself to painful, invasive treatments or having to deal with the moral dilemna of picking an embryo and discarding the other perfect embryo's in the case of PGD with (IVF)...not something my conscience could live with.

I took the plunge and decided to take matters in my own hands, the all natural way and whatever we got in the end was what I knew I was meant to have, so we decided to plan this out naturally.